The science behind BrainGymmer
You don't have to have the skills of a gymnast to train your brain like one. BrainGymmer strengthens your brain by challenging it with fun games. That's right, guilt-free gaming that makes you mentally tougher!

How does BrainGymmer work?
Our brains are a lot like muscles. Ever heard of neuroplasticity? Scientists have recently determined that the brain can change simply by challenging it in unique ways. Up until now, we believed that the brain only gets worse as we age. However, we now realize that our brain can improve by creating new neural connections. This is what we call neuroplasticity and it is a very good thing.

The best part is that we live in a time where games are super intelligent. They can be designed with a specific outcome in mind. BrainGymmer uses neuroscience and offers a collection of activities, puzzles, and brain games. This program helps you build and maintain your cognitive skills.

Our brain games aren't only good for you, they are fun. You won't even know that you are training your concentration, memory, and processing speed. Plus, all games are played on a clean, soft, and colourful interface that offers a pleasant user experience.

What does science say about brain games?
Don't take our word for it. The research on cognitive games speaks for itself. Dr Joe Verghese of the Albert Einstein College of Medicine and his colleagues noted that performing mentally stimulating activities four times weekly increases your chances of remaining cognitively sharp as you age as much as 75%.
Furthermore, a large study in the Journal of the American Geriatrics Society revealed that cognitive training can improve reasoning and information processing speed. Most importantly, these effects can last up to 10 years.
Every year, research reveals new powerful benefits of brain training. Other results have shown players can:
• Enhance working memory
• Improve attention skills
• Delay dementia
• Control of depression
By working closely with a number of respected universities in this field, BrainGymmer draws upon this body of research to provide brain games that are as impactful as possible. These aren't only fun brain games for adults, but for people of all ages.
BrainGymmer's current research projects.
A number of scientific research studies use BrainGymmer as their training platform, these include:

The University of Amsterdam, Netherlands (Prof. Dr R.K. Ridderinkof) – Can you recover faster from a stroke with brain training exercises?
The University of Amsterdam, Netherlands (Prof. Dr J. Murre) - What¹s the best protocol for brain training for senior citizens?




The University for Applied Sciences, Breda, Netherlands (Dr D Jansen) - Biometric effects of brain training games.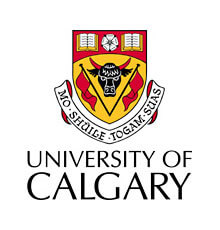 The University of Calgary, Canada (Dr V. Goghari) - What are the real-life effects of brain training?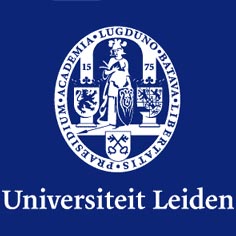 The University of Leiden, Netherlands, (Dr G. Band) - Brain training effects for age category 50+.
Will BrainGymmer work for me?
Computer-based brain training is better than traditional pen and paper games. Our mind games are less labour-intensive, more interactive, and designed to improve specific mental abilities. All it takes is ten minutes a day to experience the benefits. Whether you want to train for better work performance, better study results, better mental health, or to improve your cognitive skills, BrainGymmer works for everyone. The program adapts itself to the user so it is challenging, rewarding and fun at every level of cognitive ability. But the best part about BrainGymmer is that you can improve yourself and have fun doing it.
Of course, you can find the
brain games
all in one place, 24 hours a day, on your computer, tablet and smartphone at
www.braingymmer.com
. So sign-up and see for yourself how easy building a stronger mind with our mind games can be.