By
22 August 2014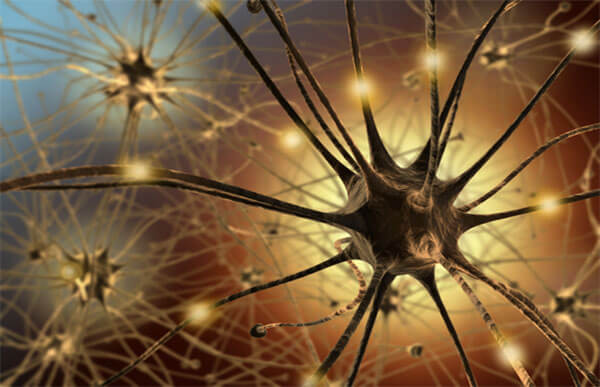 What is BrainGymmer?
BrainGymmer is a game-based, online brain training program focused on improving your cognitive functions. This includes your memory, concentration, visual perception, logic, and planning skills. Over 300,000 people worldwide have chosen BrainGymmer to train and improve their brains. Based on actual research, we continue to add new features and games to the program so that your brain never gets lazy or bored. For more on the neuroscience behind BrainGymmer, click here.

Why do people train on BrainGymmer?
First and foremost, it's fun! Not only does it strengthen brain functioning, BrainGymmer is an enjoyable experience. BrainGymmer attracts many types of people with a variety of motives to train their brain. Below are what actual users are saying:

"I want to stay mentally sharp"
"I need play for the education and for fun - these games keep my brain active"
"I struggle to maintain focus in conversations"
"My memory is becoming a challenge."
"As I get older, it is getting harder and harder for me to remember places and names"
"I sustained a brain injury and daily brain exercises are important for my mental strength"
"I train because I've undergone chemotherapy which affects the brain and memory"
"I'm concerned about my memory. I've read that brain training can stave off the effects of early onset dementia"
"Brain training is helpful in my recovery from two strokes."
"I have multiple sclerosis. I hope brain training will help slow down the atrophy of my brain cells."
"I take lots of medication that has slowed down my cognitive functioning."
What are the training benefits and when will I start to see them?
Research shows that as little as ten minutes of braining training daily is useful cognitive stimulation. Your progress will be displayed on your BrainGymmer data dashboard. More importantly, some people experience the positive effects in as little as three weeks. Users have noticed feeling more alert, less forgetful, and enhanced concentration levels.

Where do I begin?
If you've already registered, congratulations and welcome! If you haven't, you can enroll here using your current email address. Registration is FREE. This gives you access to a sample collection of games and puzzles. Next, after the free introductory training stage, you can purchase the full BrainGymmer program complete with games, tests, and coaching. You can secure your subscription here. There are several subscription options including monthly, yearly or lifetime. Your membership supports new BrainGymmer development such as new games, new tests, and other unique features.

How do the games work?
The games are very easy to learn. Most exercises are derived from well-developed psychological research. Each game includes a brief tutorial with step-by-step instructions on how to play. Games feature a variety of difficulty levels and your score is kept for each as you go.

How is my score calculated?
Your score is based on two essential factors in cognitive performance - speed and accuracy. All our games are adaptive to your abilities, providing a personalized challenge. This maximizes the benefit to you. Whether you are fast or slow, the game will adjust to your current abilities. BrainGymmer is just the right challenge for ANY skill level.

What is the Brain Fitness Index?
The Brain Fitness Index is a comparative metric which contrasts your scores to others. It's similar to the statistical analyses behind an I.Q. calculation. Your BFI is a measure of how you are doing on a variety of cognitive skills and as a whole.

How do I compare myself?
You can examine your Brain Fitness Index and see how you compare by visiting your dashboard (or by clicking home or the BrainGymmer logo). Simply click on the link, "How do I compare?"

How do I upgrade to a Pro membership?
Your free trial membership gives you access to app. three games. When you are ready to access all of BrainGymmer's programming, including games, tests, and coaching, you can upgrade here. There are a variety of membership options.

Does BrainGymmer accept credit cards?
Yes. We also accept PayPal and Direct Debit transfers (some countries only), which is indicated on the payment screen.

I have an account but I cannot log in.
Be sure you use the same email address you used for your original registration. If you have trouble with logging in on the BrainGymmer platform, go to login. If you have forgotten your password, your can retrieve it by going to the homepage press on "login" and on "forgot password." You must enter the exact email address you used during your initial registration.

Can I move my account to a new email address?
If you want to change your email address, please write contact us through support@braingymmer.com.

Which browsers does BrainGymmer support?
BrainGymmer works on the following browsers:
• Internet Explorer
• Firefox
• Safari
• Google Chrome

Always make sure you have the latest version of your browser.
For the best user-experience, we recommend Google Chrome as your browser.

Can I use Braingymmer on my mobile phone or tablet?
Yes. BrainGymmer is available on most smartphones and tablets including iPhone, iPad, and Android devices. This means you can play wherever and whenever you like. You do not need to install any software on your phone or tablet. BrainGymmer will automatically run on your browser.

Do you have an app?
Our technology works on all devices, so there's no need for an app to train whenever you like. However, we are developing apps to support offline training. These new developments will be shared through our e-newsletter.

How can I delete my account?
If you want to delete your account and all of your data, you can contact us at support@braingymmer.com.

Where can I find more detailed information?
Throughout the website you will see this small icon with the letter i. When clicked, you can view additional information about a particular page or feature.

How do I contact BrainGymmer?
We are always here to help and listen to your feedback. You can do so by sending an email to support@braingymmer.com or call us during European office hours on +3136-7116158. Also, don't forget to find us on Facebook. By liking our page, you will receive regular brain teasers, brain "snacks", puzzles and other fascinating facts about the brain!